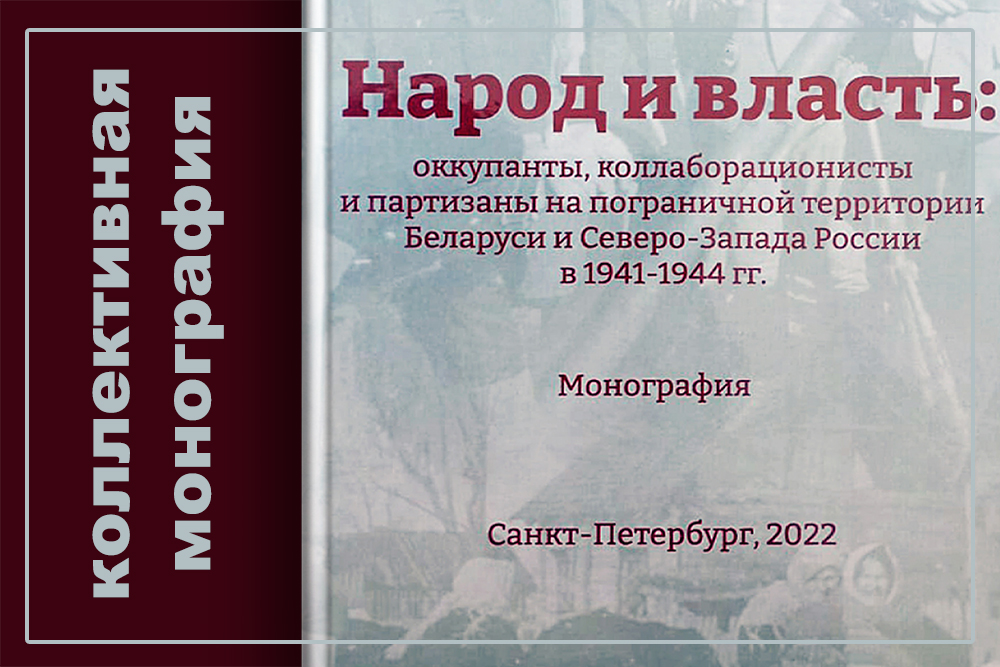 As part of a joint Russian-Belarusian scientific project, a collective monograph "People and Power: Occupants, Collaborationists and Partisans on the Border Territory of Belarus and North-West Russia in 1941-1944" was published.
It examines the issue of the relationship of the civilian population with members of the resistance movement, representatives of the German occupation and local auxiliary administration and fighters of the armed forces of collaborators on the border territory of Belarus and North-West Russia in 1941-1944.
The main forms and methods of countering the resistance movement by the occupying authorities are shown, the losses among the civilian population and partisans are studied, the problem of preserving the memory of the victims of Nazism is raised on the example of Belarus and North-West Russia.
One of the authors of this publication is the leading researcher of St. Petersburg Institute of History of the Russian Academy of Sciences, Doctor of History Boris Nikolaevich Kovalev.